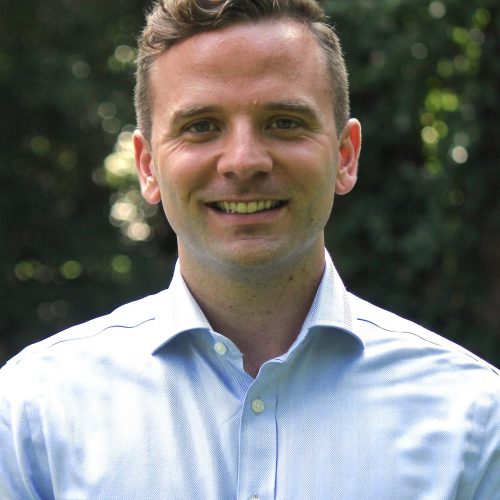 Mike and his wife, Mariko, moved to Louisville in 2015 from San Antonio, TX, so that Mike could pursue a seminary education at the Southern Baptist Theological Seminary and Mariko could complete a medical residency at the University of Louisville. Previously, Mike served on staff with Sojourn Church Midtown's college ministry and his family has doubled in the last three years to include their son and their daughter. He was called to be the Senior Pastor of Vine Street Baptist Church in July, 2019

Mike grew up in a Christian home that taught him the gospel, and he trusted in Christ when he was 14. He has moved a lot in his life, previously living in New York, Texas, Slovakia, Pennsylvania, Chicago, Washington, DC, and Texas again. He loves good coffee, has a bit of a reading problem, and gets outside as much as he can. He would love to grab coffee with you at some point; just send him an email to set something up.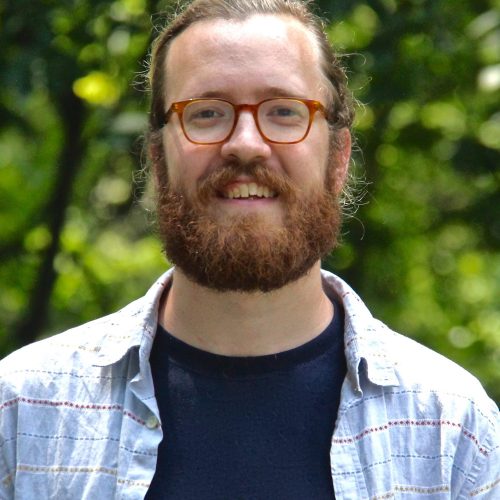 Nolan has lived in Louisville since 2015 and Kentucky since 2011. Originally from Illinois, he attended Asbury University, near Lexington, to study media communications and Christian ministry. Nolan has been consistently involved in youth ministry leadership for the past decade. He started volunteering with the youth ministry at Vine Street in 2017 and became the Director of Youth in January 2020. Nolan is married to Haley Hodge who serves alongside him as a youth leader.

Nolan's journey to faith in Jesus Christ occurred during his childhood and adolescent years in Massachusetts. Because of this, he is very passionate about helping youth explore and grow in their knowledge of Jesus. Nolan enjoys being creative, analyzing movies, playing board games, exploring the great outdoors, and being involved in the neighborhood.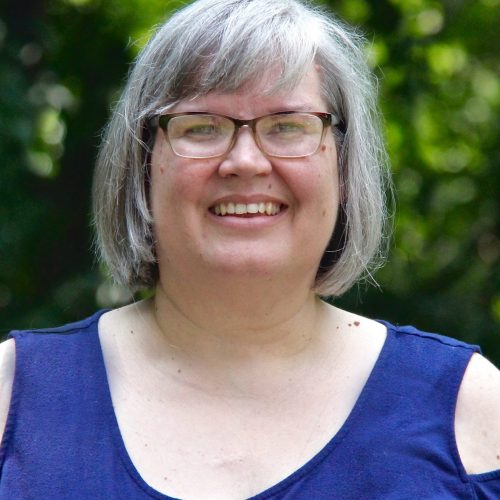 Mickie moved to Louisville in 1991 to attend Southern Baptist Theological Seminary where she earned a Masters of Divinity in Christian Education degree with a focus on children's ministry.   While there, she met Chandler and they married just after graduating.  Together they have one son, now an adult.  Mickie was hired by Vine Street Baptist Church in 1995 as the Daycare Director.  Although the Daycare no longer exists, Mickie has spent the last twenty years volunteering in the children's program.  
Mickie grew up in a Christian home and trusted in Christ at a young age.  Because of this, she enjoys working with children and adolescents of all ages to make the gospel something they can understand.  In her free time, Mickie enjoys logic puzzles, games of any sort, as well as arts and crafts.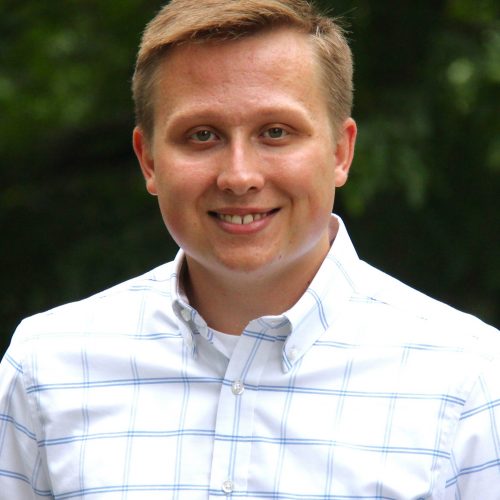 Sunday School Superintendent